New Study: How do Canadians feel about credit?
Only 51% of Canadians have savings for an emergency. In the case of an emergency, 35% of Canadians would take out a small loan or pay for it on their credit card, and this increases to 43% of those who are living paycheque to paycheque.
96% of Canadians believe a good credit score is important, yet only 41% actually know their score. Despite this, 62% of people feel at least somewhat confident that they would be approved at a credit check.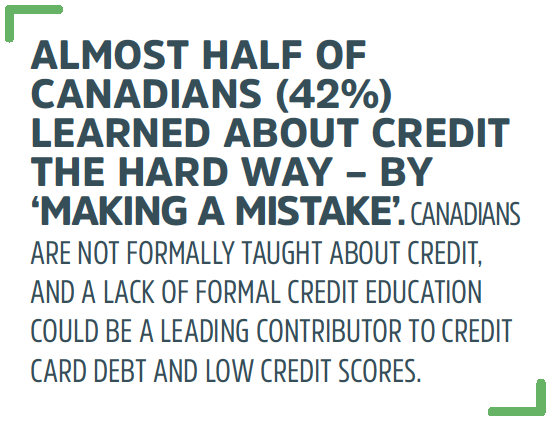 Download the Refresh study on Credit in Canada
In 2018, Refresh Financial commissioned Leger, the largest Canadian-owned polling, research and strategic marketing firm, to conduct a survey of Canadians from across the country in order to gain a national perspective on people's understanding of credit in Canada.
Canadians continue to owe more debt per dollar of disposable income compared to any of the G7 countries. At the same time, the population is becoming more aware of the effect of rising interest rates. Many Canadians have not traditionally given their credit portfolio consideration until they are denied a financial product, be that a cash loan, credit card, car loan etc. due to a low credit score.
However, the combined effect of high debt-loads, rising interest rates, and low credit scores is beginning to create a hyper-awareness among Canadians around the potential fallout, leading to more people thinking about their financial future, as well as an increased awareness about the impact of good vs. bad credit.
This study examines the level of understanding surrounding credit scores and their importance, and how this differs between Canadians from different economic backgrounds and generations.
The online survey of 1901 Canadians was completed between June 4 and 11, 2018, using Leger's online panel of approximately 400,000 members nationally. The margin of error for this study was +/-2.2%, 19 times out of 20.