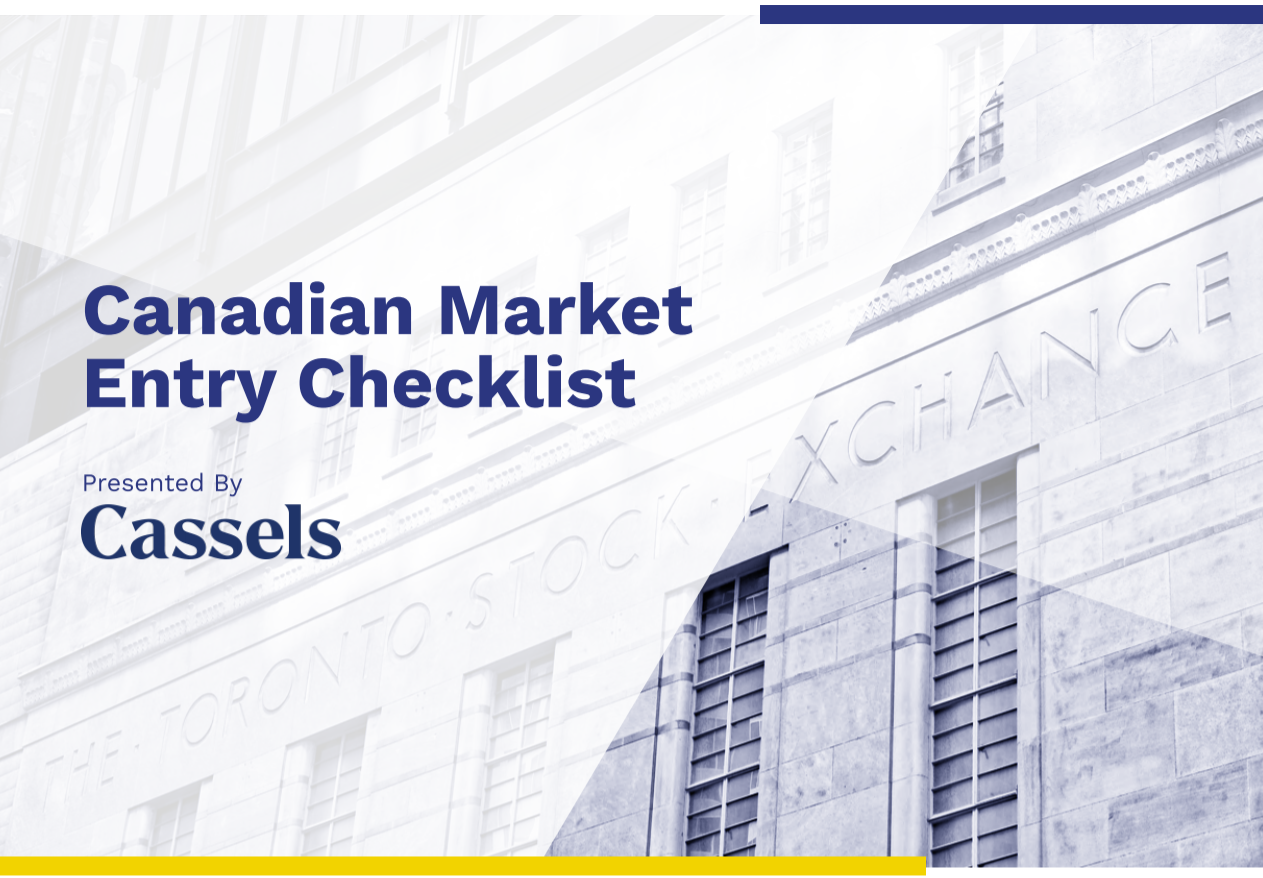 Are you expanding into the Canadian market? The Canadian Lender Association Market Entry Checklist provides a detailed summary of the federal and provincial organizations should consider before entering the lucrative Canadian market.
Companies considering cross-border expansion need to consider the unique differences between Canada's legal system and the laws of other countries. We guide you through some of the organizations that need to be on your checklist.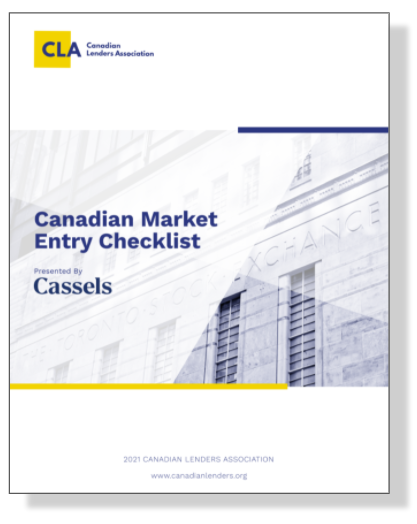 The market entry checklist is published by the Canadian Lenders Association in conjunction with Cassels.
Cassels Brock & Blackwell LLP is a Canadian law firm focused on serving the transaction, advocacy, and advisory needs of the country's most dynamic business sectors.
Cassels offers one of the largest business law practices in Canada, advising clients from start-ups to multi-national organizations – across the street and around the world – and we are consistently cited as market leaders by such authorities as Chambers, Lexpert, and Best Lawyers.
Cassels is dedicated to staying on the leading edge of trends in law and business to offer practical and flexible solutions to your legal challenges, and our lawyers are proud to serve leadership roles in business, civic, charitable, and cultural organizations in community, national, and international organizations.
Suhuyini Abudulai is a partner in the Banking & Specialty Finance Group at Cassels. Suhuyini's practice focuses on transactional and regulatory matters in financial services, with particular expertise in the Canadian consumer financial services compliance landscape. She regularly provides strategic legal counsel to clients in the area of consumer finance including documentation, licensing, and disclosure requirements. Suhuyini also provides advice on compliance with regulatory requirements relating to anti-money laundering and anti-terrorist financing laws, debt collection, gift and prepaid cards, loyalty programs, and the regulation of financial institutions.
On the transactional side, Suhuyini advises clients on commercial lending transactions, acting for lenders and borrowers in a variety of domestic and multijurisdictional transactions, including secured lending and syndicated loans. Suhuyini was honoured with a Precedent Setter award, given annually by Precedent Magazine to lawyers who have shown excellence and leadership in their early years of practice. Suhuyini was invited by the Investment and Innovation Bureau of Global Affairs Canada to participate in its mission of raising Canada's visibility as a prime investment destination by joining them as an Investment Champion, by promoting the Canadian fintech sector and foreign direct investment into Canada in this sector.