Dean Velentzas from the CLA Reviews the 2022 TransUnion Canada Financial Services Summit
As someone who has only worked in the financial services sector for approximately two years, you could imagine the sense of pride and excitement I felt when I was invited to the 2022 TransUnion Canada Financial Services Summit reserved for clients of TransUnion. The theme of this year's Summit was, "Embracing the Future: Pursuing Growth in the Next Normal," and the attendees certainly embraced the future-forward theme. Everyone was eager to discuss what's next for their respective companies, and the TransUnion team looked galvanized to provide innovative solutions for companies to get ahead of the "next normal."
This year's event took place at the Toronto Reference library in the heart of the city, adjacent to one of the city's liveliest intersections, Bloor and Yonge. I've always had an affinity for this particular building; it is centred on a vast tiered atrium inspired by the Hanging Gardens of Babylon. The building is always abuzz from top to bottom as there are plenty of social spaces built into the library, including the event centre where the TU Summit took place.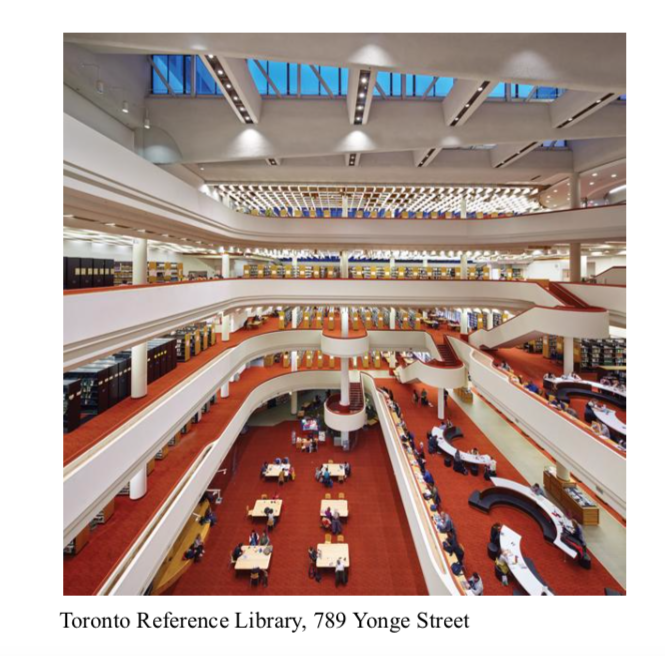 As soon as I entered the conference room, I was met with the sweet smell of coffee emanating from the drink station. I immediately poured myself a cup, and once I was sufficiently caffeinated, made my way to the stage to hear a brief keynote from Regional President at TransUnion Canada, Brett Mooney. After a welcoming introduction to the event, I was excited to hear from the roster of experts that were scheduled throughout the rest of the day.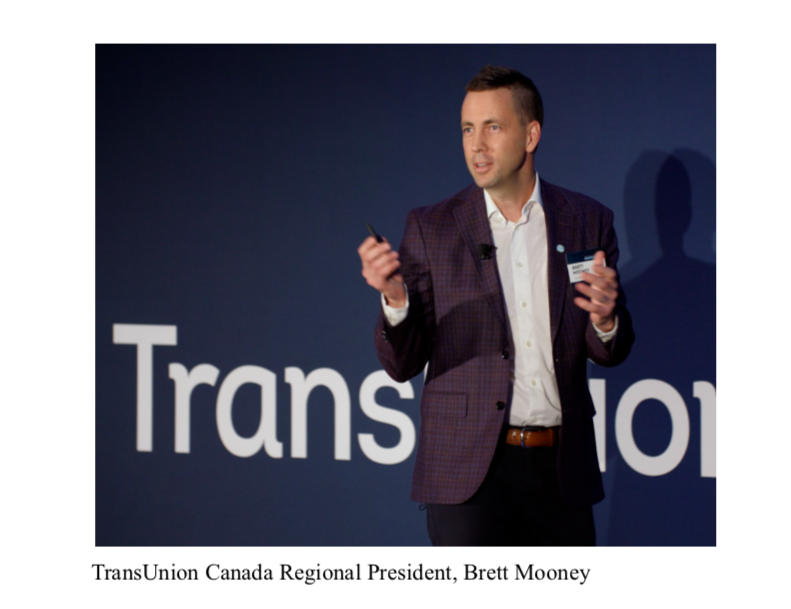 With a looming recession and inflation near at a multi-decade high in Canada, it made perfect sense to begin the day's presentations with a macroeconomic outlook from Robert Hogue, Assistant Chief Economist at RBC. The state of the Canadian economy is a frequently-discussed topic of the Canadian Lenders Association's Roundtables, so I was pleased to see the level of thoughtfulness put into Robert Hogue's presentation. Unsurprisingly, all of Hogue's projections were backed by meticulous data sets.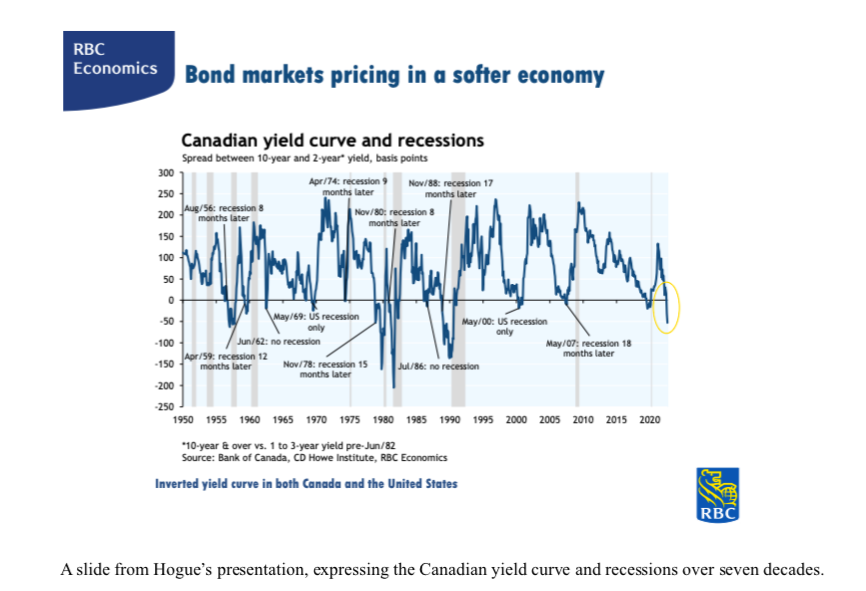 Afterwards, the baton was returned to TransUnion for a more niche, industry point of view from Director of Research and Consulting, Matt Fabian. The agenda for this presentation was easy to follow. It included the following:
❖  Trends demonstrating the overall health of the Canadian credit market
❖  Consumer and market dynamics around supply, demand, credit behaviour and performance in the market
❖  TransUnion's forecast of key credit trends through 2023
❖  Overall implications for lenders
As an unapologetic 'Zillenial' (which is a portmanteau of Gen Z and millennial), I was happy to hear Matt bring up the fact that Gen Z consumers are growing their balances and taking on additional credit. At the CLA, we are constantly evangelizing about the importance of developing innovative methods to service the needs of a new generation of Canadian borrowers. After Matt's speech, I was excited to learn more about the targeted solutions other companies in the industry had developed to proactively capture this ripe demographic of consumers.
The last presentation of the morning took place at 10:45am sharp. Nidhi Verma, Vice President of International Research and Consulting at TU, took the stage to provide a comprehensive assessment of how to empower the credit underserved.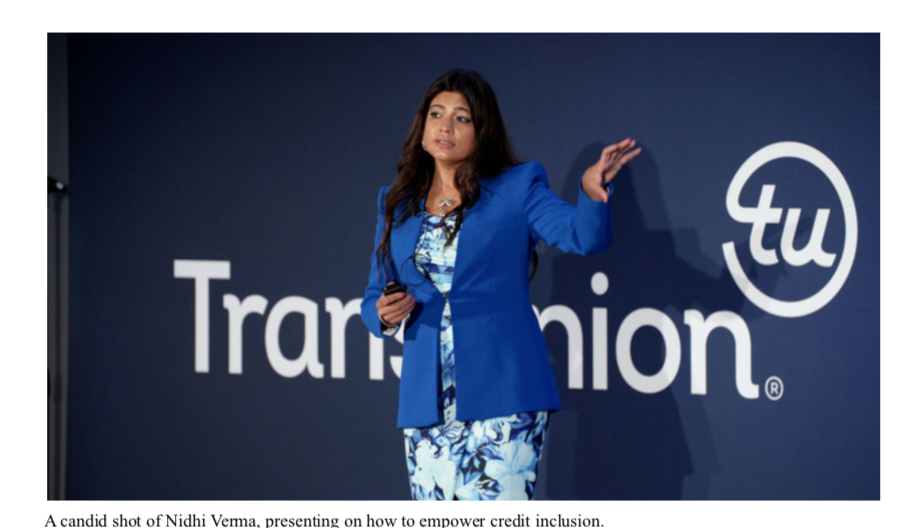 Nidhi's presentation was my favorite of the day; she did a great job of honing in on the unique characteristics of underserved consumers, and offered logical solutions to ensure these consumers graduate to prime credit scores. Servicing these underrepresented borrowers is an opportunity for traditional and non-traditional lenders alike, since these consumers tend to have comparable (and sometimes better) vintage delinquencies on new originations compared to borrowers with more established credit. At the CLA, we actively try to represent the voice of the borrower by advocating for open access to credit. Now more than ever, lenders have a prime opportunity to add value to their overall portfolio by serving creditworthy, underserved consumers.
After an action-packed morning of informative presentations, lunch came at the perfect time. Though the catering looked absolutely delectable, I had made plans to meet my boyfriend for lunch at a delicious vegan restaurant down the street.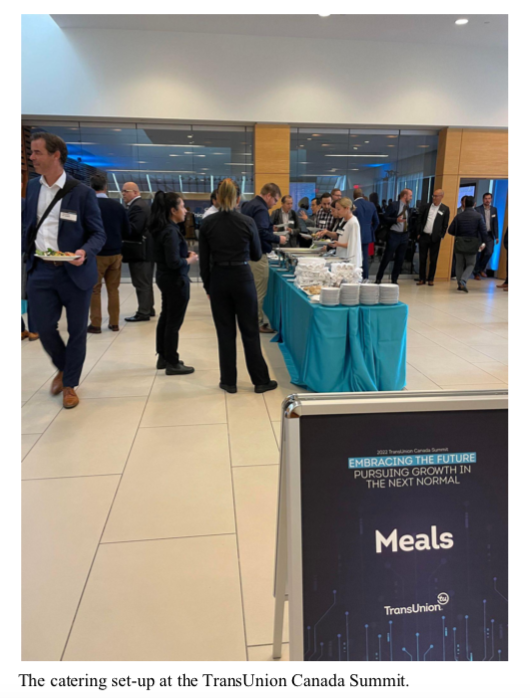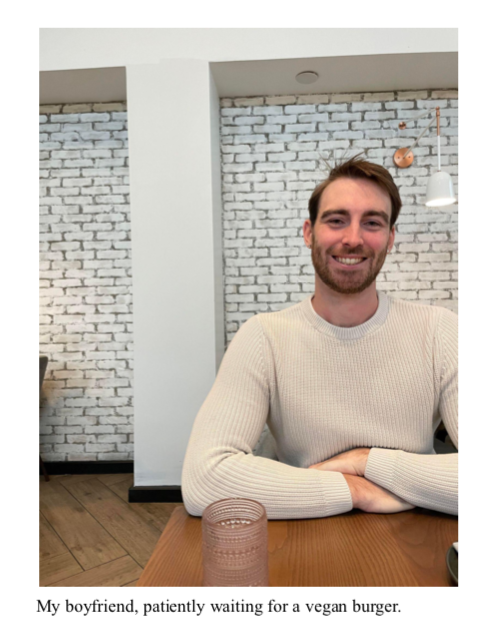 After scarfing down our meals, I was eager to return to the conference to spark new conversations with clients of TransUnion that I had not yet had the opportunity to meet.
When I returned to the event, I was told that attendees could choose between attending one of two breakout sessions:
Option 1 would be a government and regulatory policy update, and Option 2 would be a presentation on enabling card growth through balance transfers. I noticed that Bonny Murray, Partner at Blakes, would be a panelist alongside Chantal Banfield and Don Moors. I was particularly interested to hear Bonny's insights, as she once championed the policy updates during the CLA's Policy Committee meetings. Some highlights that were broached included:
OSFI's consultation on third-party risk management expectations through a revised guideline B-10.
The recently proposed statutes under Bill C-27, which aim to enhance consumer rights by (a) establishing an administrative tribunal to review matters arising from the new privacy framework (which replaces that under PIPEDA), and (b) creating a risk-based approach to regulating trade and commerce in AI systems.
Open banking developments since the appointment of Abrahram Tachjian as the open banking lead.
After a meaty policy update from an esteemed group of panelists, yet again I had to choose between two breakout sessions: "a deeper dive into first-time home buyers," and "the evolving landscape of personal loans." This time, I opted for the session I was less knowledgeable about. Pam Dodaro, Head of Consumer and Commercial Credit Solutions at TransUnion Canada provided compelling insights into first-time homebuyers' credit behaviours before and after purchase, and enabled lenders to assess the market growth opportunities that this segment of upwardly mobile consumers present.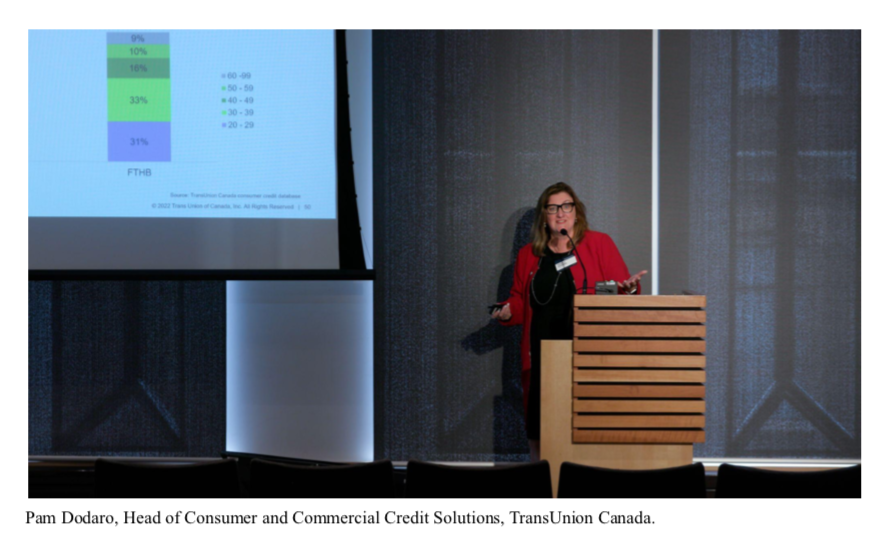 I was interested to discover that, even with interest rates on the rise, TransUnion estimates there to be 1.7-2.8 million first-time homebuyers over the next 3 years. With first-time homebuyers comprising a larger share of purchases, mortgage lenders should be cognizant of the unique opportunity to identify and target in-market customers and prospects to grow their portfolios.
As someone who has yet to purchase their first home, Pam's presentation made me feel like a high value consumer, and I was excited to increase the weekly contributions to my mortgage piggy bank.
During the break, I was pleased to run into Jordan Malandra, Director of Strategic Partnerships at TransUnion Canada. We discussed TU's involvement in the fraud and credit risk panel at the
upcoming Lenders Summit on November 16th. After schmoozing with a few other TransUnion representatives, I was ready to buckle down for the last few presentations of the day, beginning with Lauren Miller's assessment of the latest trends in first-time defaulters (FTD).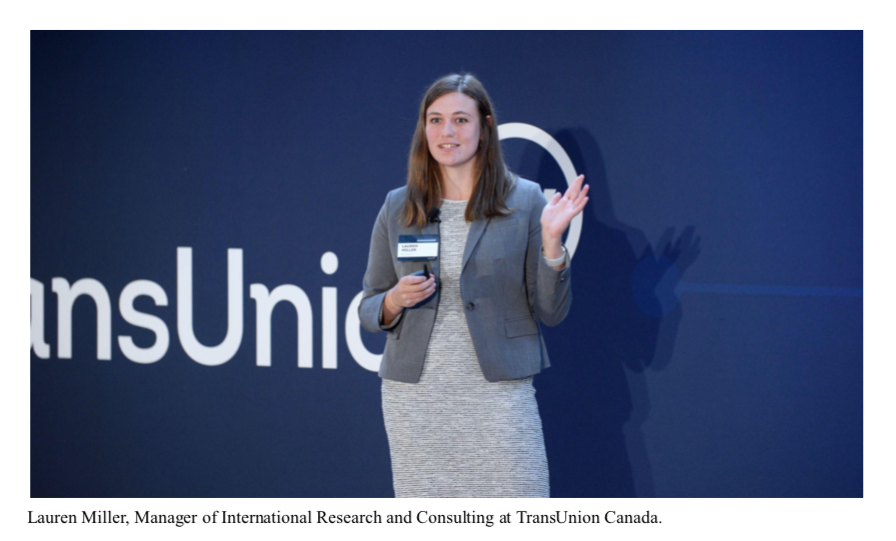 Lauren's presentation stressed the importance of identifying and mitigating credit risk earlier in order to reduce effort and costs associated with late-stage collections. It is clear that the pandemic has brought financial stress for consumers, and balances are higher now for consumers who are defaulting for the first time. Lauren ended her presentation by asserting that lenders should proactively identify high-risk consumers and control their losses by overlaying an Early-Warning Signs (EWS) model over a CV score.
After Lauren's presentation, it was time for the keynote by Naeem Sidiqqi, who once presented to members of the CLA's Risk Roundtable.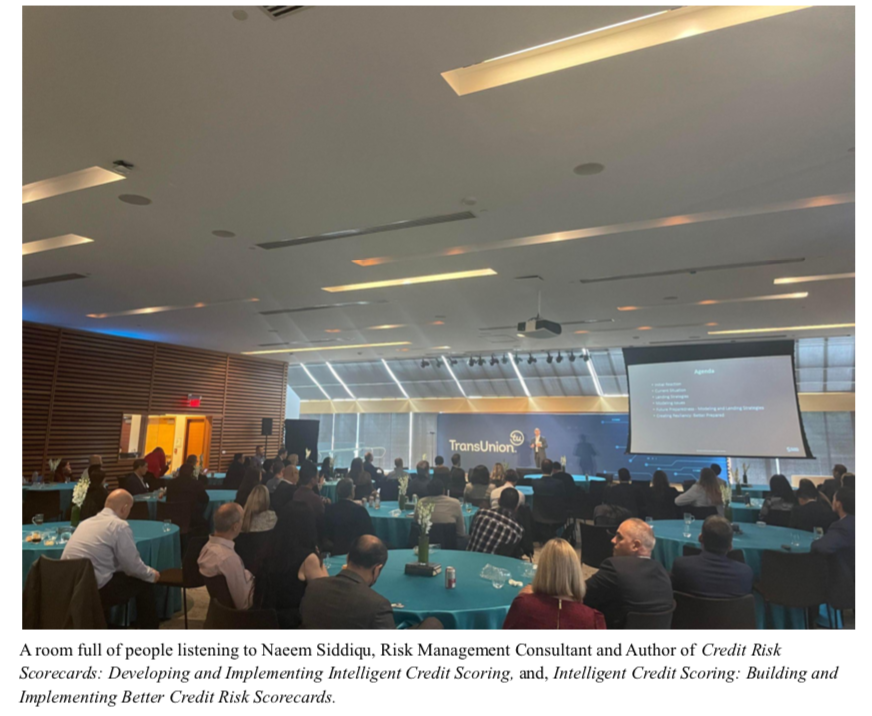 As expected, Naeem's keynote was very compelling; he effectively outlined the lending strategies that should be adopted in the post-covid debt landscape in order to be successful.
When 4pm rolled around, I noticed the event staff setting up the tables for cocktail hour, and felt a sudden craving for an extra dirty, extra dry vodka martini. Before the cocktail reception, however, the day concluded with some closing remarks from Paul Sturgess, Chief Revenue Officer at TransUnion Canada.
Overall, this year's TransUnion Summit was a major hit. I met some exceptional people, listened to some thoroughly-researched presentations, and picked up some ideas to implement at the 2022 Lenders Summit.
I'd like to thank Jordan Malandra and the rest of the TransUnion Canada team for making me feel welcome, and I look forward to seeing everyone at the next big event!